We are innovative, independent, ethical, and client oriented. Most importantly, we care about the organizations that we work with and the questions they are seeking to answer. We go the extra mile to ensure that our work is accurate, reliable, and valuable to our clients.
OUR FOUNDER
Agile Analytics, LLC is a woman-owned research and evaluation firm located in Austin, Texas. We specialize in educational research, primarily working with K-12 school districts and education related non-profits. Our areas of expertise are statistics, data analysis, and program evaluation.
OUR STAFF
WITH YEARS OF EXPERIENCE CONDUCTING EVALUATIONS AND WORKING WITH STUDENTS, AGILE ANALYTICS IS THE RIGHT CHOICE.
Our staff know how to work with adults and students to ensure that your evaluation is flawless. Staff members have years of experience collecting data from people of all ages.
To better serve our clients, we are able to conduct surveys, interviews, and focus groups in both Spanish and English.
Interested in joining our team? We are currently looking for evaluation contract staff. Contact us to find out more.
Andrea Arthur Hutson, Ph.D. earned her doctorate in Developmental Psychology from the University of Texas, with minors in Statistics and Cognition. Her primary research focus is on the improvement of education for students in grade PK-16. Dr. Hutson is also interested in the sociocultural environments of schools, and in public policies that affect children and families.
Dr. Hutson has worked with school districts, non-profits, and universities in Central Texas and beyond to improve children's experiences at school. She has evaluated local efforts for several federal grants, including the Teacher Incentive Fund (TIF) grant and the 21st Century CCLC grant, as well as numerous state level grants. She has also developed assessment techniques for mathematics under a federal IES (Institute for Education Sciences) grant.
Dr. Hutson has taught Introductory Psychology, Group Dynamics, and Introductory Statistics at the University of Texas and Concordia University of Austin. She is a member of the American Evaluators Association (AEA), the American Educational Research Association (AERA) and the Society for Research in Child Development (SRCD). Each week, she teaches second graders reading skills as a volunteer with the Austin Partners in Education foundation (APIE).
When not working, Andrea is an avid cook, traveler, and music lover. She lives in Central Austin with her husband and dogs.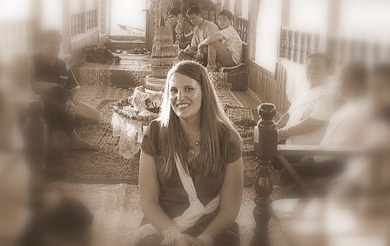 1621 W 6th St
Austin TX 78703
Copyright 2014 Agile Analytics